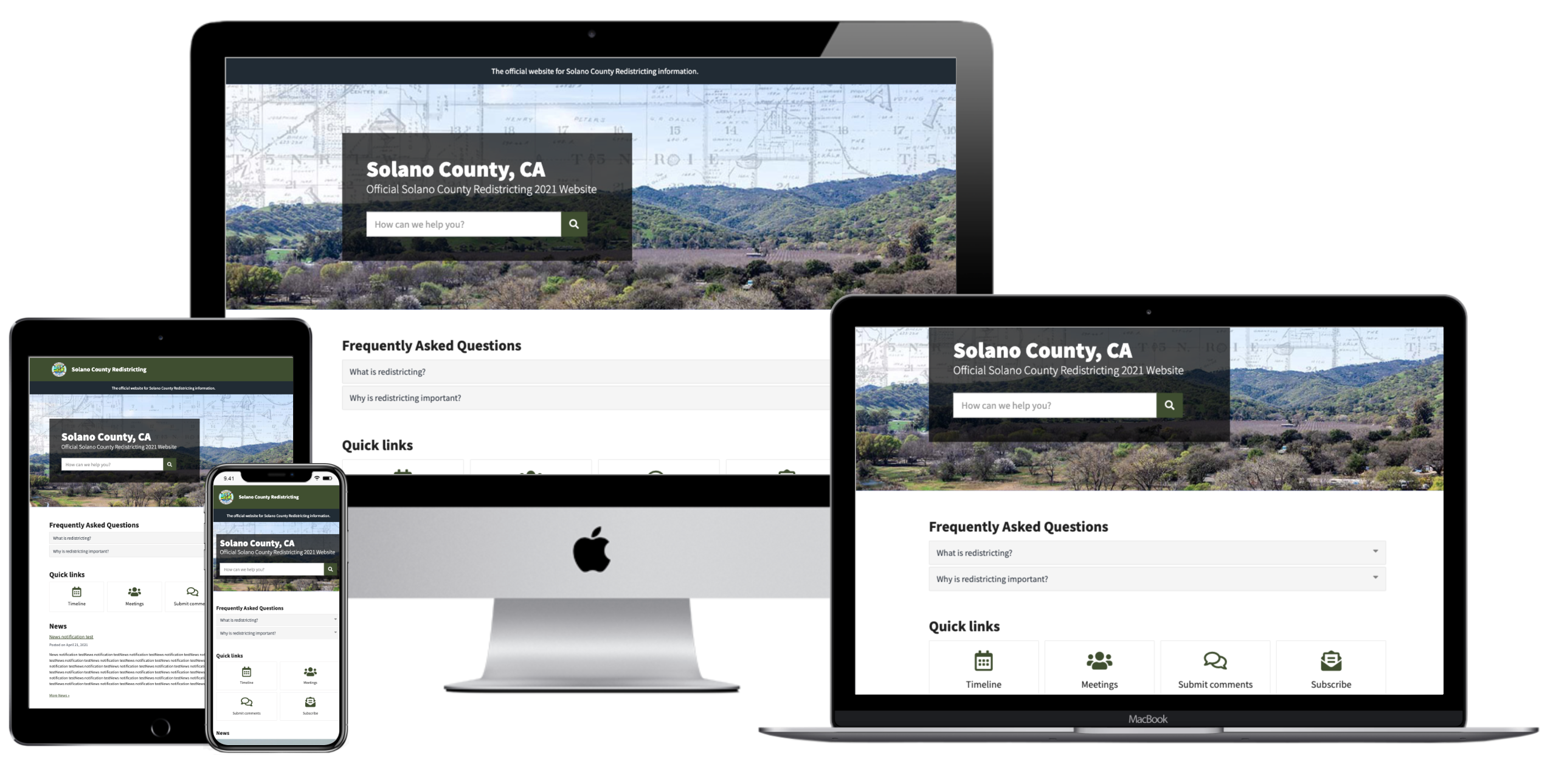 Solano County is pleased to welcome you to our 2021 Redistricting Project Website.
Here you can find resources that will assist you in understanding the County's redistricting process and the laws that govern it.  You can also get involved by selecting the "Get Involved" menu item at the top of this screen. Or, you can choose to just stay informed by subscribing to our notifications and news updates by subscribing to this website.
The web content can easily be translated into over 100 languages by selecting the globe in the top right-hand corner of this page.
If you encounter any problems with the content or the website, you may contact us directly by selecting the "Contact" option from the menu above or email us at [email protected]
We look forward to hearing from you as we work through this project.